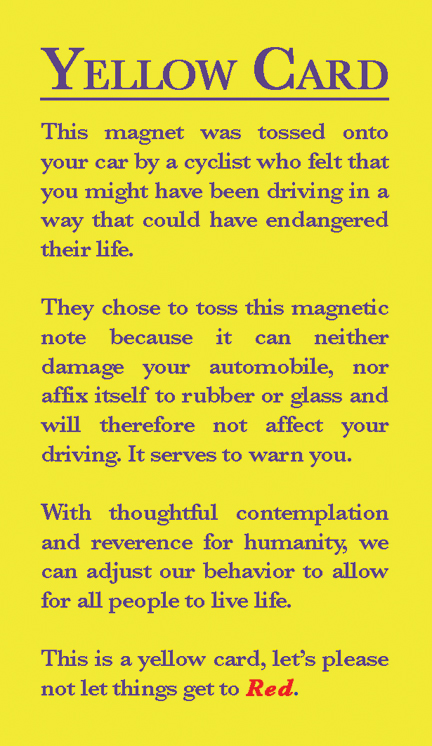 So fucking cool. I'm gonna make these. So many times, I have need one of these. Yes, it's fun to kick in lights or slap windows or dent cars with ulocks. However, this is a little better way to get your point across and it makes them think. Being destuctive is great and all, I just think, we all need to realize we are representing every other cyclist on the road, with our actions.
Get the pdf of Peter Miller's amazing idea
here
and get the scoop on it!