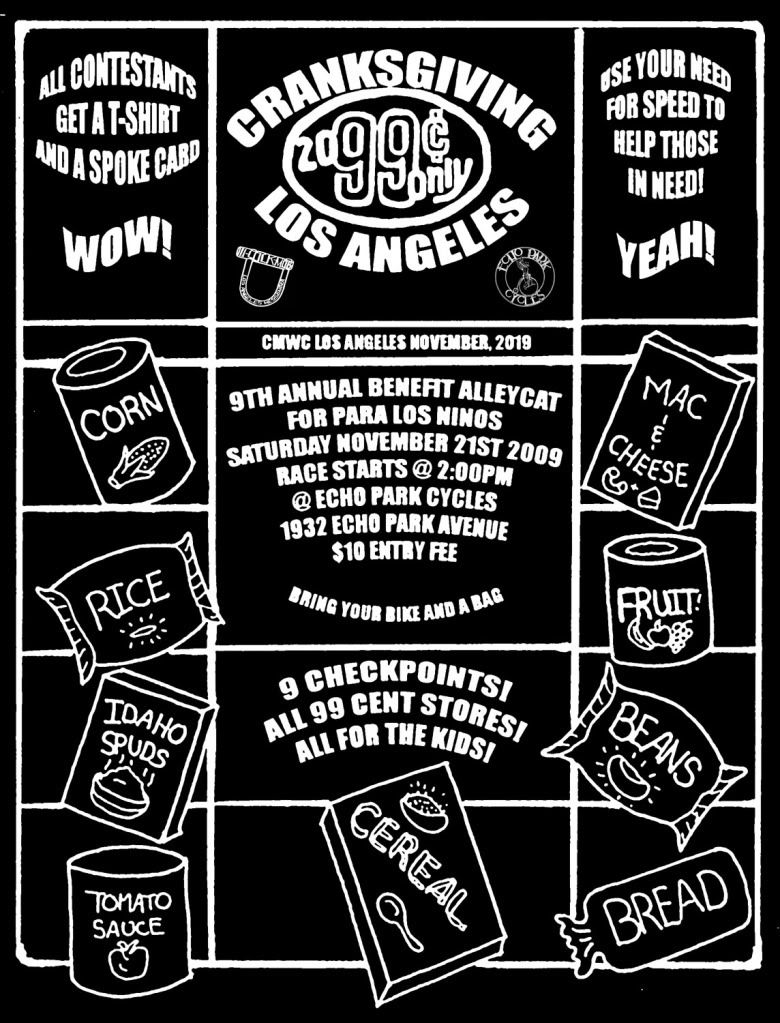 U-Lock Mob and Echo Park Cycles presents the 9th Annual Cranksgiving Alley Cat Race
All Contestants will receive a T-Shirt and Spoke Card
This year will be a lil' different from previous years.
All checkpoints will be .99 cents Stores ONLY.
You will most definitely need a bag, lock and of course your bikla!
If you've raced Cranksgiving in the past, you'll know this is a true "Alley Cat" Messenger Style Race.
and remember, this is all for PARA LOS NINOS!
Please come out this one, best alleycat of the year!!!!!!!!!!